Are you in the Realtor Business? Do you want your audience to find their dream homes?
Jack Schneider is a local individual living in London. He is currently not satisfied with his living conditions. Exasperated of dealing with clogged drains, leaky roofs, and the long commute to the sub, Jack is seriously considering relocating. Since we live in a day and age where everything is digital, Jack resorts to his phone to find the best place for settling in. After a bit of research, Jack discovered a luxurious condo through a social media ad, but the moment he visited the website, he chose not to make a purchase. Instead, he hit the back button, went over to another website and chose a different condo for himself. When asked why he gave up on his dream condo, he retorted:
"No wonder I was attracted to the condo and its beautiful layout, but a real estate website that lacks any aesthetic appeal and takes eons to load… I bet I can imagine what their customer support and realtors must be like."
However, even if you wish to sell a piece of land in the digital market, having a powerful website that resonates with your audience is more of a necessity than a bonus. But, what can we deem a good website; as in actually good for business? Is having a realtor website encompassing all the features to help the audience find the right place epitomizes "good"?
Or are there any other secrets which can make a real estate website a thriving successful?
Let's find out.
Is Your Real Estate Website Responsive?
Just like any other business website of the modern era, you need to ask yourself whether your realtor website is responsive or not? There are more than a billion gadgets across the face of the earth. Out of these billion, at least a million must pertain to your locality.
Now imagine if you're a visitor coming to a website and suddenly you realize that the website is not responsive at all. What would be your first impression upon arriving on the website? More than 57% of individuals grope around for their phones before they even open their eyes in the morning.
The best thing about responsive website design is that it is auto-scaleable and can fit across any screen. Visitors can easily visit your website from any smart device.
Speaking of Responsive Web Designs, are you wondering about the potential pros and cons of having one in today's digital era? Well, here is an interesting article to help you comprehend.
Hey, by the way, I recently covered this amazing article on how the web design world has transformed over time. If you are eager to learn about web design history,
Create Thriving Blogs and Publish It
The more you post on a regular basis, the better chance your business has of ranking higher.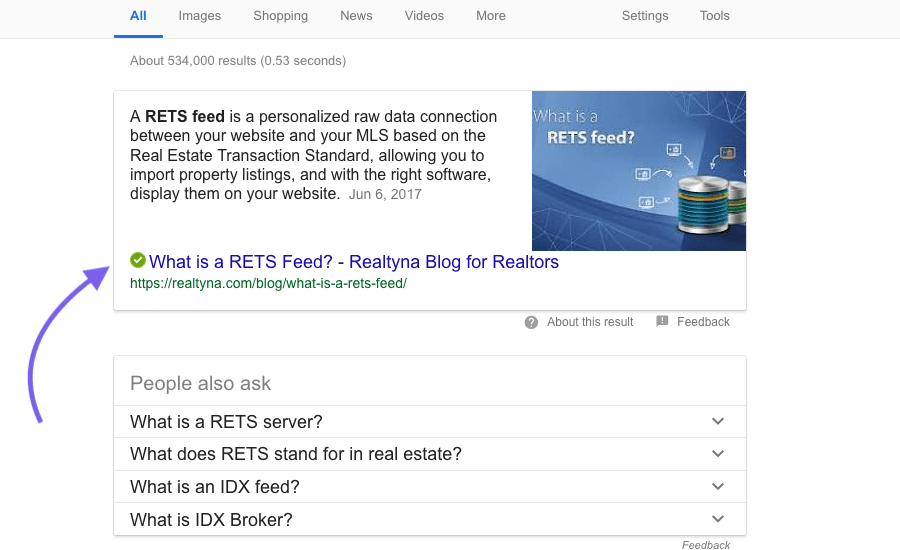 I am not presuming anything here; it's what the Google Bots require you to do. If your website keeps publishing blogs on a daily basis, Google will index it more often. Greater the indexing, higher are the chances of your content ranking up on the Search Engine.
One other reason for publishing constant blog posts is that it becomes the fuel for social media campaigns. Moreover, a thriving blog is good enough to create an engaging community for your website.
Add Some Pop-Up Subscription Forms to Your Website
An interesting thing you can do to reach out to your audience who visited your website previously is that you can add some pop-ups to the subscription forms on your website. These pop-ups collect email information from the users when they visit your website. You can then send them emails so they can subscribe to your respective blogs or newsletters.
You can email them some of your latest publications through which you can educate them using interesting tips and tricks. You can also send some useful information to them which can add value to their experience with you. Houses for rents and purchasing are something that everyone may need from time to time. As a realtor website, subscriptions can keep the memory of your website fresh in their minds.
Optimize Your Website for Search across Realtor Keywords
Do you do your due diligence in unearthing helpful keywords which belong to the Realtor business? You can gain access to these keywords using a tool such as Ahrefs or SEMRush. If you can't pay for the keyword research tools, you can easily find many of these tools free of cost on the Internet. After all, what's the point of creating a realtor website if nobody can look you up.
To establish your website as an authority in the realtor business, find out the right keywords and then optimize your website accordingly. The results will not show up right away, but they will eventually come in just a few months. Patience is the real game. You can optimize these keywords in your meta tags, titles, website content, headlines, etc.
It will give your website the authority to stand above the competition.
Give the Audience a Chance to Engage through Community Pages
What are community pages? These are pages that are a part of your website, and their concentration is on the towns and neighborhoods you specialize in.
For instance, if you are a realtor in London, and you operate in Blackheath, you can highlight that area on Google maps within your website and show some interesting locations. This will allow your audience to observe charming attributes and interesting amenities before they make a purchase or plan to get serviced by that respective platform.
When buyers are visiting your website, they like to be well-informed. They want to know everything about the neighborhood where they planning to move in. Our human nature always compels us to choose the best of what we already have. To get the best buck for our money, we go to painstaking lengths to explore the local businesses, city events, school districts and other recreational opportunities within the locality.
EndNote
Designing an aesthetically pleasing website is just one of the many facets which can help your business climb the stairs of success. To become truly successful, you might require a bit more than just slapping the foundations of lucrative elements on your domain. For starters, you will require strategically worked out content which can speak to your audience. You will need a thorough branding and exclusive marketing campaign to see your online business grow. And above all, you will require regular maintenance so your DevOps can keep updating your website in accordance with the changing technological advancements.
And that's only the tip of the iceberg.
Branex – Web Design Agency in London – is a technically sound web design & development firm which offers state-of-the-art website designs to its customers. It also has a robust digital marketing team working in-house. We believe in bringing your digital dream to life, and therefore, put everything in our power to breathe life in it. What's holding you back; let's connect.